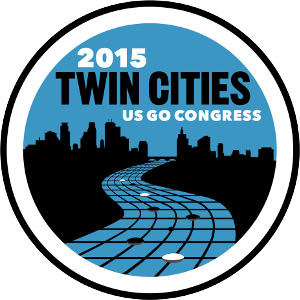 Join us for the 31st Annual US Go Congress
The Twin Cities Go Club invites you to join us at the 2015 US Go Congress. The US Go Congress is the largest go activity in the United States. It happens once a year and spans one week. Events include the US Open, the largest annual go tournament in the US, professional lectures and game analysis, continuous self-paired games, and all kinds of go-related activities from morning to midnight. We believe there is something for everybody in the Twin Cities where urban settings meet the natural beauty of Minnesota's 10,000 lakes and the Mississippi River. We look forward to seeing you in Saint Paul!
Corrections
The Apartments actually have one full bath and one half bath.
Linens are provided for all housing options.
Taxi Service
The Minneapolis - St. Paul International Airport (MSP) is about 20 minutes away from the UST campus. Taxi and shuttle service will be available for a small fee. A taxi ride for one person should cost about $22 plus tip. Two or three people can share a taxi and split the fee. It is also possible to make a reservation for a shuttle.